VR Team Building Packages
Learn more about our programs, locations, and workshop size options
The Evolution in Team Building is Here
With Team Building | VR a flip of a switch can reproduce any situation you can dream of with the protagonist being you and the core outcome being your personal and group development. All exercises are carefully vetted for driving interpersonal communicative skills, problem solving, and creativity among other skillsets. 
Package 1
Teams and Small Groups
1-2 hrs of Gameplay
Designed for a more intimate setting, Team Building | VR's package one experience focuses on groups of sizes up to 20 participants. Delivered on-site, this program offers a portfolio of VR experiences designed to foster interpersonal communication and fun. 
Package 2
Company and Large Groups
2-5 hrs of Gameplay
Designed for  large groups, Team Building | VR's package two experience focuses on groups of sizes 17-100 participants. A proprietary workflow was developed, the Labyrinth, for this program so that all participants have an incredible experience while keeping the flow of the program.
Package 3
Training and Development
Custom Gameplay

Your organization is unique and can provide challenges for new/existing employees that written tests or online courses can't fully quantify. Let virtual reality simulate these challenges and provide a fun and engaging learning experience.
The Team Building Process
The Secret Sauce
Throughout the VR Labyrinth our staff will be video recording interactions to conduct a thorough team functionality analysis or TFA. Within two weeks of the team building experiences our team will deliver a highlight reel of interactions from different teams and groups, a brief on each corresponding team, and an overview of the groups dynamics.
The Facilitators
Facilitators are the lifeblood of the Team Building VR experience. Their understanding of group dynamics, the technology, and the Team Building VR process provides a engaging environment that will be the catalyst for growth in your organization.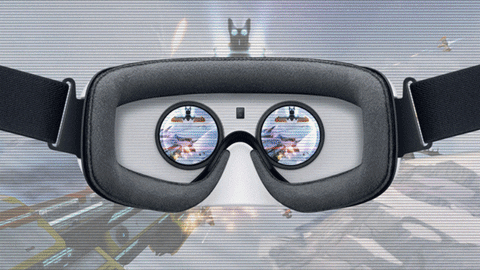 "I scheduled our team event here and it was a wonderful experience. Everybody had a really good time and I would highly recommend them [teambuildingVR]."

Alex Arevalo, Snapchat

"Booked a team building workshop with my employees and was blown away by the experience, y'all have done a great job!"

Ryan Emmons, CEO Waiakea Water
Let's talk about your team